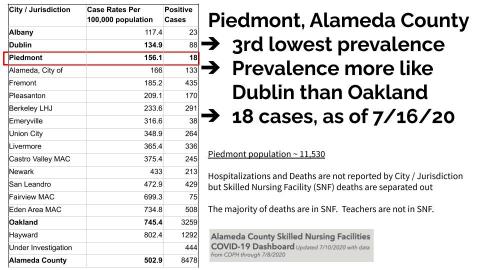 The school board decided to go for 100% distance learning model at the beginning of the 2020-21 school year, following suit of 70% of school districts statewide.
The school board also followed advice from the new Alameda County health officer, Dr. Moss. In his first act in office, Dr. Moss recommended all school districts in Alameda County change to 100% distance learning.
I recommended the board to do what's best for Piedmont and base decisions on dramatically local prevalence rates. Oakland has 5 times the prevalence rate of Piedmont.